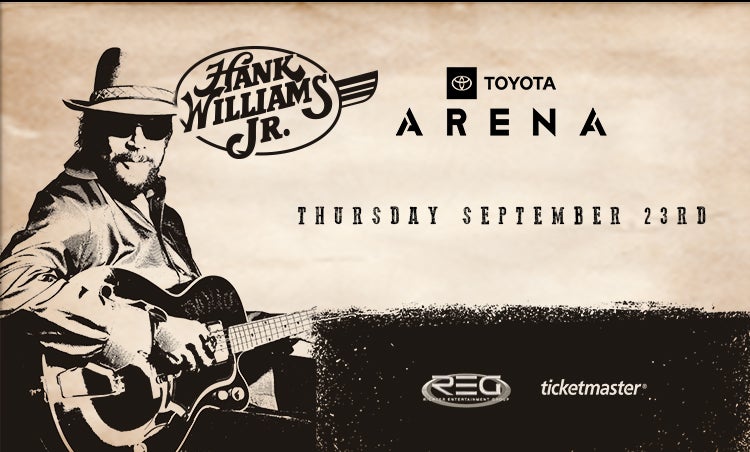 Randall Hank Williams, known professionally as Hank Williams Jr. or Bocephus, is an American singer-songwriter and musician. His musical style is often considered a blend of Southern rock, blues, and country. He is the son of country music legend Hank Williams. Congrats to Hank Williams Jr. on being part of the Country Music Hall of Fame's Class of 2020!
Be sure to pre-purchase your parking when you buy your ticket and save! We only accept pre-paid parking or credit cards the day of the event. Day of event parking may be at a higher price.
New policies and procedures are now in place in addition to our Code of Conduct – please read and be prepared to comply:
FACE MASKS are recommended
BAGS or Purses are limited in size to 4" x 5" only
By purchasing a ticket and / or entering Toyota Arena, it is assumed you are fully vaccinated or have received a negative test for COVID-19 within the last 72 hours.
Bring your credit card -In compliance with State Guidelines, food and beverage offerings may be limited or require "cashless" payment, credit card only
For a complete list of policies please click here.
Read More