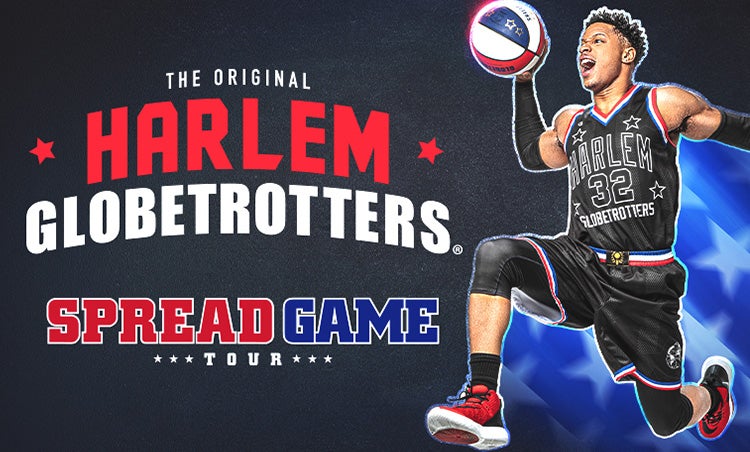 LOVE. LIGHT. LAUGHTER. SPREAD GAME.
The Harlem Globetrotters Spread Game Tour is a basketball experience like no other. Ankle breaking moves, jaw dropping swag, deeper than the three ball we're talking about 4 point shots. Plus, rim-rattling dunks. These ballers are putting on a show. And new to the Harlem Globetrotter's family are some on-court characters guaranteed to energize the action and entertainment of every game. We're talking about laugh out loud funny. Get ready for world class basketball showmanship and full-court fun. Don't miss seeing the team the whole family will cheer for. Spread Game.
New policies and procedures are now in place in addition to our Code of Conduct – please read and be prepared to comply:
FACE MASKS are recommended
BAGS or Purses are limited in size to 4" x 5" only
By purchasing a ticket and / or entering Toyota Arena, you will be required to show verification of fully vaccinated status OR a negative COVID test result within the last 72 hours before the event
Bring your credit card – Toyota Arena is a "Cashless" venue. Credit card only for Tickets, Parking, Food, Beverage, and Merchandise.
For a complete list of policies please click here.
Read More