LA Black Storm vs. Atlanta Empire
Extreme Football League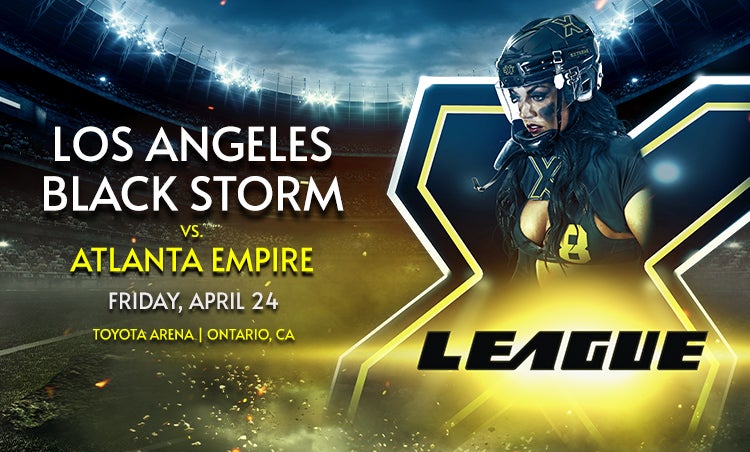 One of sports' most-anticipated debuts kicks-off Friday, April 24th at the Toyota Arena, when the Extreme Football League (or 'X League') officially begins inaugural season play. If you want to experience a high-energy atmosphere with some of the most fiercely athletic and beautiful female athletes in the world, playing passionate 7-on-7 full-contact tackle football, then pick up your tickets to the Los Angeles Black Storm home-opener on April 24th at the Toyota Arena.
Festivities begin early for X League games, as an official Tailgate Party will be hosted, doors open at 6pm and there will be an opportunity to meet your favorite Los Angeles Black Storm athletes at the post-game meet and greet, open to all fans who attended the game.
The X League and your LA Black Storm has been called, 'Not Your Father's Football League'.
Read More