Food & Beverage
Outside food, beverages, coolers, bottled water, cans, etc. may not be brought into the venue. Guests with special needs may contact the venue for assistance. Concession stands are located throughout the building.
BARS
SKYBOX BAR
Located on the third level the all Skybox Bar is open before and during most events at Toyota Arena. Ask about our cocktail specials!
From the main concourse use the stairs or elevator located on the south side of the Arena.
WEST END BAR
See you at our WEST END BAR
Located on the Westside of the Main Concourse the tables at the West End Bar are reserved for guests enjoying food and beverage only.
CONCESSIONS
DAWG GONE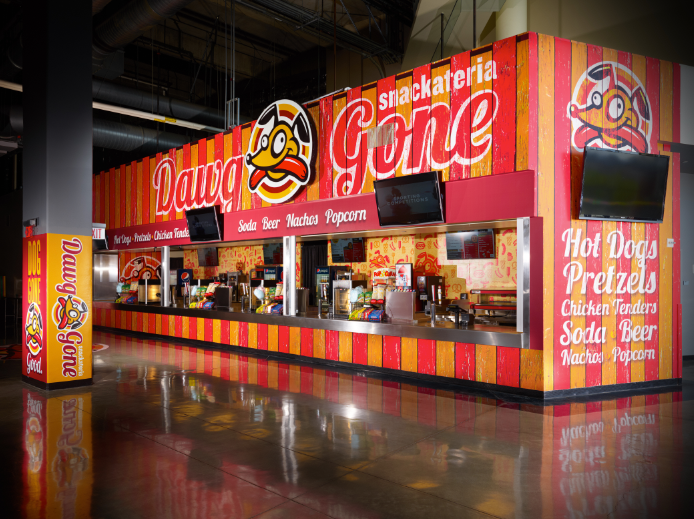 Dawg Gone is locted at our Main Entrance, on the East / South side of the Main Concourse. Here you can enjoy a selection of Hot Dogs and Snacks that are simply Dawg Gone good!
URBAN CITY TAQUERIA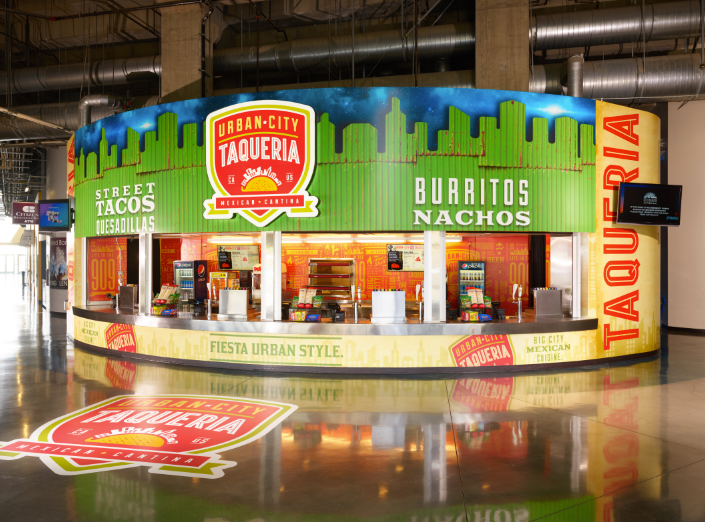 Urban City Taqueria can be found at the North / East side of the Main Concourse. Have a fiesta with Tacos, Nachos, Quesadillas and more!
THE PIZZA JOINT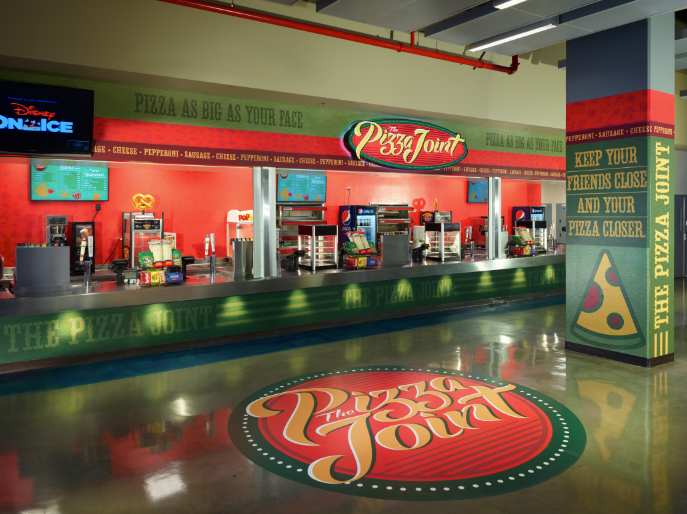 Pizza Joint can be found on the North / West side of the Main Concourse. Nothing beats a good ol' slice of Pizza paired with classic Chicken Wings!
GOOD GUY'S BAR
Good Guy's Bar is located on the South wall of the Main Concourse. Here you can enjoy a variety of specialty drinks.
FUEL STATION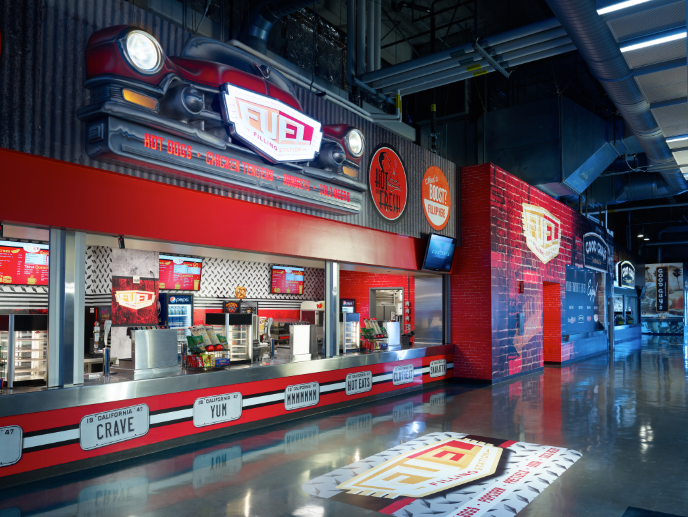 Fuel is located on the South side of the main concourse. Serving burgers, chicken tenders and an array of snacks, it is the perfect place for fueling up!
FOLLOW YOUR APPETITE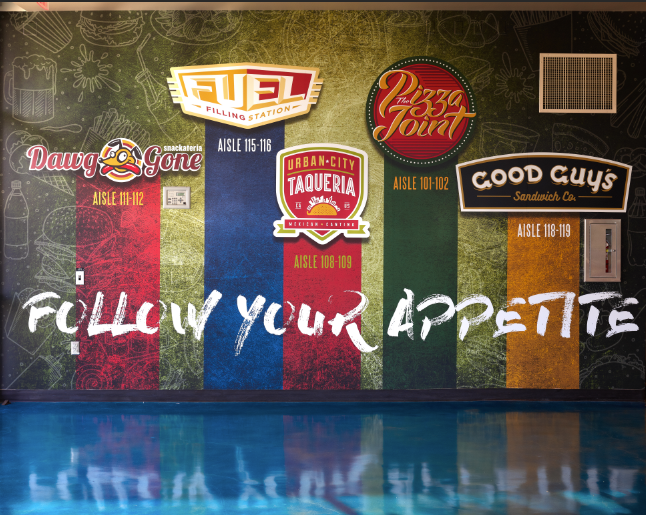 ---
ABOUT PREMIER / SAVOR FOOD SERVICE
Sports teams, Headline entertainers and Star-studded events - What more could a fan ask for? To complete the package, we've added mouth-watering cuisine to make your visit to Toyota Arena an experience to savor!
Premier Food Service also offers food and beverage operations through its concessions and catering. No outside food and beverage allowed, buyout options available for catering. Currently serving more than 140 accounts worldwide, including high profile facilities such as Moscone Convention Center in San Francisco, CA, McCormick Place in Chicago, IL, BOK Center in Tulsa, and Chesapeake Energy Arena in Oklahoma City, OK. For more information visit premierfoodservices.com
Guests, Please Drink Responsibly
WHAT A DUI CAN COST YOU...
Approximately $10,000 or more in storage fees, jail costs, fines, penalties, and vehicle insurance increases.
Your drivers license.
Your job.
Your life or the life of another person.
PLAN AHEAD, IF YOU DRINK...
Designate a driver.
Call a cab.
Stay at your home or a hotel.
Call a friend or family member.
Big News Sometimes Comes in Smaller Packages!
Our Partner, Coca-Cola Trademark brands (Coke, Diet Coke, Coke Zero Sugar, Coca-Cola Flavors) will debut a 13.2-oz. bottle made from 100% recycled PET (rPET) plastic in February 2021 in California, Florida and select states in the Northeast, with other sparkling beverage brands following this summer. "Challenges around plastic packaging waste and recycling continue to be top of mind for our consumers, customers and our system," said Alpa Sutaria, vice president and general manager, sustainability, North America Operating Unit. "Introducing 100% recycled PET bottles is a big proof point of how recycling can help create a circular economy." The new 13.2-oz. bottle – the first-ever Coca-Cola package made from 100% rPET in the United States – uses less plastic and offers a convenient, sippable portion size. "On-the-go consumers have been telling us they want an option like this, because it's just the right amount for the 'snacking' occasion," said Tammy Lee, brand manager, Coca-Cola Trademark. "We believe this innovation delivers the double benefit of convenience and sustainability."