Sponsorship & Partners
Sponsorship FAQ
As a Toyota Arena Sponsor, your company will be one of a limited number of exclusive companies that will have the unique opportunity to create brand affinity through direct association with a variety of sporting events and live entertainment that will take place at Toyota Arena.
As a category exclusive sponsor, a relationship with Toyota Arena will establish significant brand awareness to key demographic groups, energize demand for your products and offer the opportunity to be favorably associated with a unique multi-purpose venue that delivers a positive experience presented at every Toyota Arena event.
The possibilities are endless, and our team of creative marketing experts can help you to maximize your marketing opportunities at the Toyota Arena.
List of Benefits
A Toyota Arena Sponsorship will offer your company an integrated marketing package that will enhance the marketing of your brand and may include elements such as: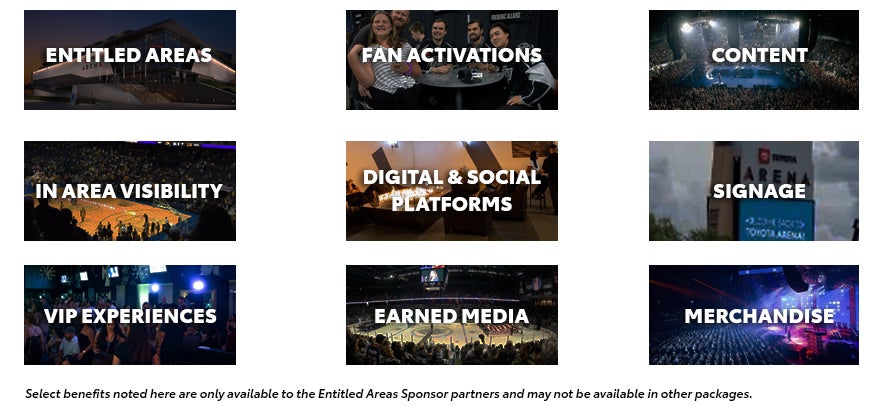 For more information, please contact our Sponsorship team at sponsorship@toyota-arena.com.