Funk N' I.E.
Presented by Bobby Dee & Bruce Soto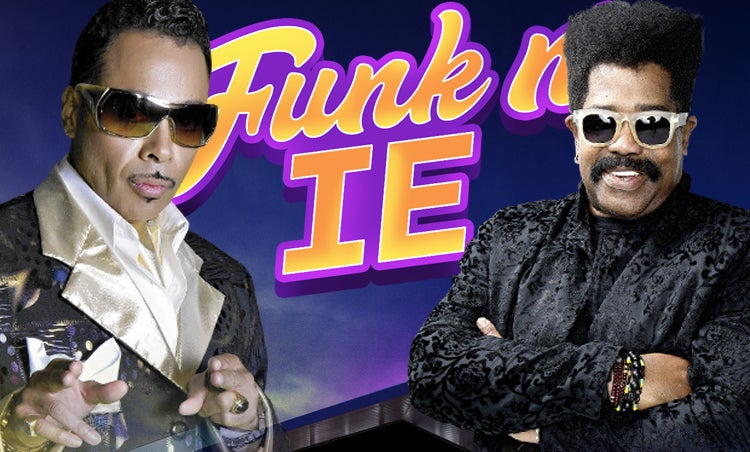 Bobby Dee Presents, BruceSotoEvents, Lombera Productions Brings the Funk to Ontario Ca for a night of "Funk N IE"
Featuring Morris Day & The Time / Cameo / SOS Band / The Ohio Players / The Bar-Kay's / The Original Lakeside / The Dazz Band / Mary Jane Girls & Yarbrough & Peoples
Preferred Parking – LOT I - $50.00
Preferred Parking offers guests the most convenient access into the Arena. Lot I is located on the North West side of our venue, which is easily accessed from 4th Street and Via Asti. Once parked, guests will experience swift entry to the Arena through the North West Entrance.
Preferred Parking is extremely limited and can be purchased in advance on Ticketmaster.com.
*Lineup subject to change without notice
Read More