Hot Wheels Ultimate Drive-Thru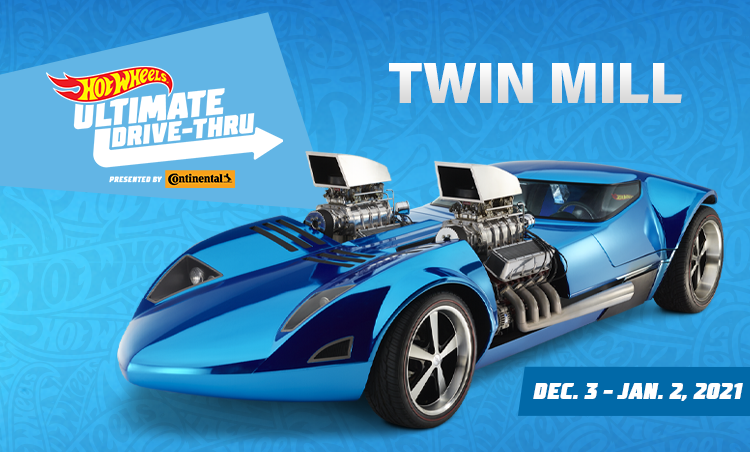 December 3, 2020 - January 2, 2021
Event Times
Monday – Thursday: 4pm – 9pm
Friday: 4pm - 10pm
Saturday: 10am – 10pm
Sunday: 12pm – 8pm
Modified hours on 12/3: 6pm - 9pm
Closed on 12/24, 12/25, 12/31
Vehicles should enter through Gate B, located off of Concours Drive.
Tickets: Start at $48 per vehicle
The unique, kid-focused drive-thru experience offers fans a rare opportunity to travel through the largest life-size collection of Hot Wheels vehicles ever including Hot Wheels iconic Deora® II, Twin Mill®, Rip Rod®, Loop Coupe® and Bone Shaker®. Also starring in the lineup will be the original Monster Truck, BIGFOOT® and its extraordinary fleet featuring the popular BIGFOOT® #5, the world's tallest and heaviest monster truck! Other fan favorites include Tiger Shark, Demo Derby, V8 Bomber® and many more!
Hot Wheels is going BIG with value, offering a FREE Hot Wheels 3-Car Pack and photo with EVERY ticket purchase! Ticket purchasers can also pre-purchase exclusive Hot Wheels and BIGFOOT merchandise bundles to be redeemed at the event. For more event information and to purchase tickets visit www.hotwheelsultimatedrivethru.com.
Ticket Purchases Only buy your tickets from this page on the official website for Toyota Arena. Use the link provided on the event page to purchase tickets from the reputable designated seller.
Read More