KIDS WORLD Brazilian Jiu-Jitsu
International Brazilian Jiu-Jitsu Championships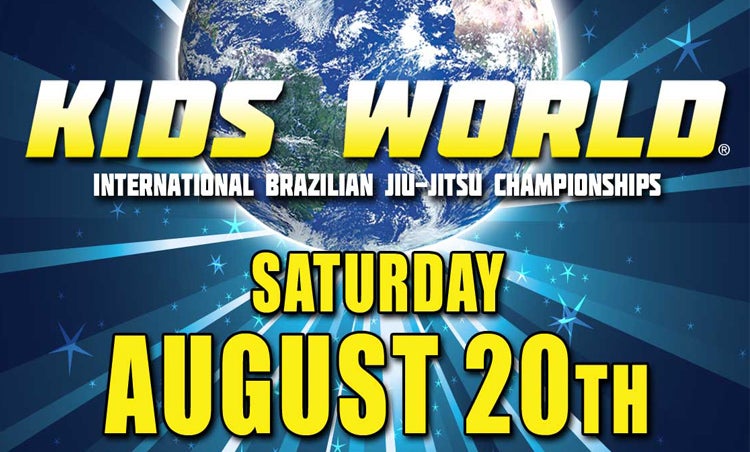 Parents, Students, Masters, Professors, Instructors and Coaches are your teams ready to Win the Custom Made Championship Belt this Year In Front of Tournament AMBASSADOR GRAND MASTER ALVARO BARRETO who is Flying in all the way from Brazil to see which Master, Professors, Coaches and Instructors have train the best Students at Kids World this year.

Kids World register now! You have until the August 14th to Register your Student. We are the last Kids tournamnet of the year before our Students goes back to School.
$15 - Adults, $10 -Kids, Free - Children under 3.
Read More
On Sale Now
$15 - Adults, $10 -Kids, Free - Children under 3
10:00 AM
8:00 AM
$5 Cash Only
---
On Sale Now
$15 - Adults, $10 -Kids, Free - Children under 3
10:00 AM
8:00 AM
$5 Cash Only
---