SoCal Veterans Expo
Jobs, Resources & Much More!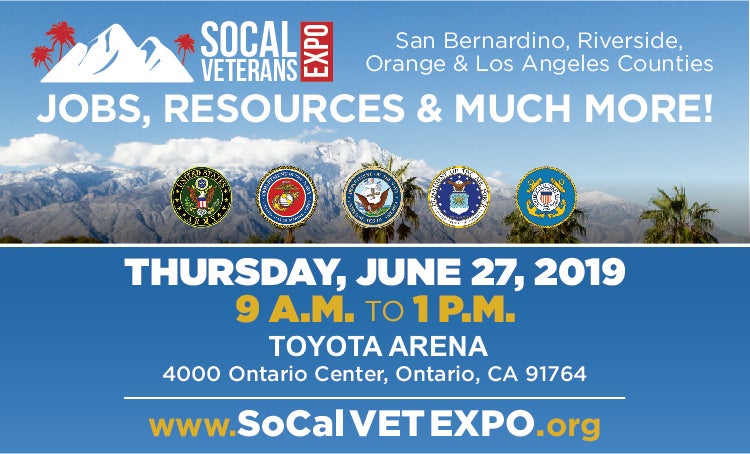 Hosted by Daley Technology Systems (DTS), Operation Vets, Warriors Art Project, Los Angeles County Office of Education (LACOE) and Beyer Media.
Pre-registration is requires. Space is limited. For more information about the event or to register, please visit SoCalVETEXPO.org
FREE EVENT • FREE PARKING • OPEN TO THE PUBLIC
EVENT SCHEDULE
Date: Thursday, June 27, 2019
Event Time: 9:00 a.m. to 1:00 p.m.
Employment
Employment Opportunities
Onsite Interviewing
Career Planning
American Jobs Center (CA)
Veteran Resources
Service Claims
CalVets
Veterans Affairs
Military County
Vet Center
Legal
Legal Assistance
Entrepreneur Opportunities
Community Resources
Housing Assistance Programs
Mental Health
Suicide Intervention
Entertainment
Training
Onsite Guard Card Training
Read More