Oct 12, 2017
Citizens Business Bank Arena Celebrates INTERNATIONAL POP ICON P!NK
Citizens Business Bank Arena Celebrates INTERNATIONAL POP ICON P!NK
Friday, October 13th | Someone will WIN a VIP experience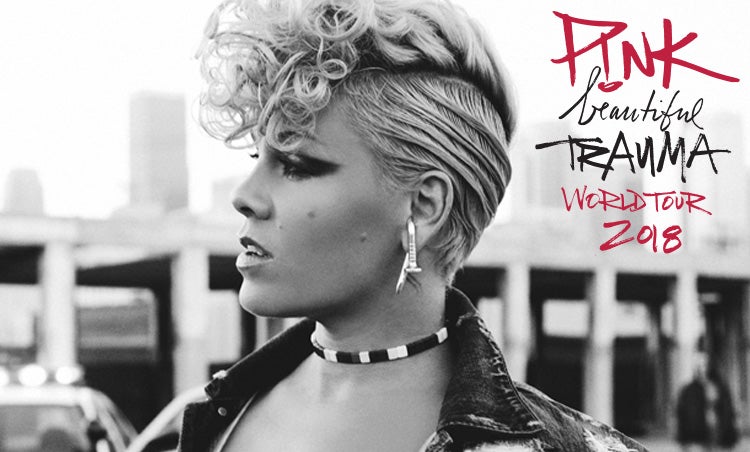 Thursday, October 12, 2017 (Ontario, California) Citizens Business Bank Arena in association with Live Nation and HOT 103.9 radio will host a PINK FEST event at the Arena Box Office from 8:00am – 10:00am on Friday, October 13th. Fans are invited to show off their pink – wear pink attire, design a pink sign……..whatever it takes to be PINK and have the opportunity to win a VIP experience for the May 23, 2018 concert.
Known for her incredible and entertaining live show, international pop icon P!NK announced her Beautiful Trauma World Tour 2018 on October 5th. Citizens Business Bank Arena is ready to welcome the international pop icon on May 23, 2018. Fans are invited to come to the box office for a chance to win tickets before they go on sale at 10:00am.
About CITIZENS BUSINESS BANK ARENA:
Citizens Business Bank Arena built and owned by the City of Ontario, operated by SMG, can accommodate over 11,000 guests. The 225,000 square foot venue features 36 luxury suites located on two levels and a continuous concourse hosting a variety of concession and refreshment stands, merchandise kiosks, the San Manuel VIP Club and other fan amenities. Citizens Business Bank Arena hosts over 125 events annually including concerts, family shows, and sporting competitions. The Arena is home to several sport teams including: Ontario Reign (American Hockey League), Ontario Fury (Major Arena Soccer League), Aqua Caliente Clippers of Ontario (G League Basketball), and LA Temptation (Legends Football League).
Since opening in 2008, Citizens Business Bank Arena is the biggest and most modern arena within the Inland Empire, an area with over 4.3 million people. It is located in Southern California, in the City of Ontario, on a 37-acre parcel located between Haven Avenue and Milliken Avenue, Fourth Street and the Interstate 10. For more information and future updates please visit: CBBankArena.com