DOORDASH PARTNERSHIP ANNOUNCED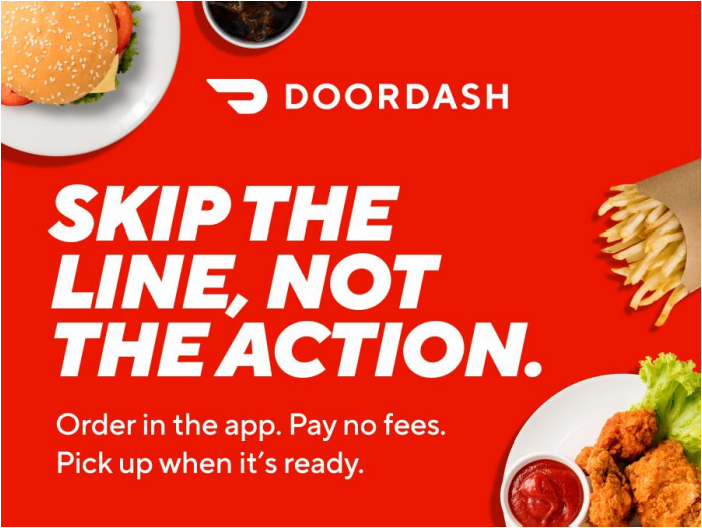 Toyota Arena in Ontario is first to launch the new program
June 7, 2022 (Ontario, California) The management team of Toyota Arena is proud to announce a new partnership to provide convenient service to guests. By teaming up with food delivery app DoorDash food and beverage can be ordered on your mobile device enhancing service for live-event attendees at Toyota Arena.
The partnership will include technology upgrades that will allow fans to skip traditional lines by using DoorDash's app to order food delivery within the arena for pickup. Guests, while-on site, will be able to scan a QR code, download or open their DoorDash app to access the venue's concession menus.
"Since taking over management of Toyota Arena in 2016 we have been committed to improving content and guest services." said Michael Krouse, President & CEO of Toyota Arena. "With the DoorDash app our guests can place their food order from the comfort of their seat on their mobile device resulting in less lines at concession stands and a faster delivery so you don't miss any of the action of a sporting competition, family show or concert."
The new partnership officially launches at the Toyota Arena in Ontario, California, on June 11 for a live concert. "We will start with a few concession stands and continue to add more as we become familiar with this new and exciting way to improve guest services at Toyota Arena." Said Dina Hanna, Director of Food and Beverage, Toyota Arena.
This agreement is part of the multi-year agreement which will see DoorDash become ASM Global's "On-Demand Delivery Platform" partner at arenas, stadiums, and convention centers around the U.S. in the coming months. Gradually the DoorDash platform will roll out to other North American venues.
About Toyota Arena
Toyota Arena, located in Southern California, built and owned by the City of Ontario, managed by ASM Global, continues to win awards for the best entertainment venue in the region. The 225,000 square foot venue can accommodate capacities up to 11,000 for concerts, family shows, and sporting competitions. The arena features 36 luxury suites located on two levels and a continuous concourse hosting a variety of refreshment stands, merchandise kiosks, a VIP club and other fan amenities. Toyota Arena is proud to be recognized for cleaning and disinfecting to a higher standard to keep our space clean and safe for occupancy with a GBAC Star Accreditation. Toyota Arena hosts a variety of sporting competitions, concerts, family shows, special events, graduation ceremonies and community activities as well as private events. The Arena is home to Ontario Reign - AHL Hockey Team, and Ontario Fury - MASL Soccer Team and the Aqua Caliente Clippers of Ontario - G league basketball team. Toyota Arena is the biggest and most modern arena within the region, an area with over 4.7 million people. It is located in the City of Ontario, California, on a 37-acre parcel located between Haven Avenue and Milliken Avenue, Fourth Street and the I-10 Freeway. For more information visit Toyota-Arena.com