Hot Wheels Monster Trucks Live™ Returns to Toyota Arena on September 18 & 19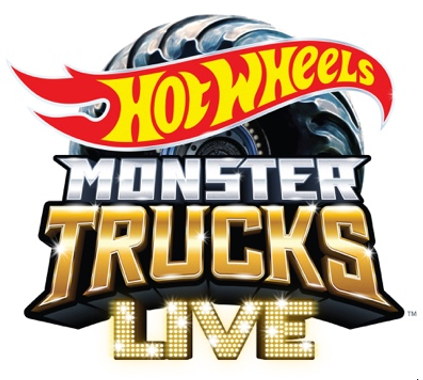 Worldwide Tour is Back with More Trucks Than Ever Before to Deliver
a Thrilling Hot Wheels® Monster Trucks Experience for the Whole Family!
Tickets on Sale July 28!
July 19, 2021: Ontario, CA – Hot Wheels Monster Trucks Live returns to Toyota Arena on September 18-19 for three epic performances! Families and fans of all ages will experience the thrill of watching the famous Hot Wheels monster truck toys come to life in a full-size, kid-focused, immersive Hot Wheels experience.
Tickets and event information are available at www.hotwheelsmonstertruckslive.com. Tickets are subject to convenience and facility fees.
Show times are as follows:
Saturday, September 18, 2021 – 12:30pm / Crash Zone 10:00am
Saturday, September 18, 2021 - 7:30pm / Crash Zone 5:00pm
Sunday, September 19, 2021 – 1:30pm / Crash Zone 11:00am
Hot Wheels Monster Trucks Live brings audiences the only opportunity to see real-life versions of the iconic Hot Wheels monster trucks toys including Bone Shaker™, Tiger Shark™, V8 Bomber™, and Demo Derby. The show will also feature the original monster truck, BIGFOOT®. Fans will be fully immersed in exciting show action and fuel-injected playfulness with over-the-top smashing and crashing and epic monster truck competitions and battles! Event performances will also feature a special appearance from the car-eating, fire-breathing transforming robot MEGASAURUS, and the high-flyers of Hot Wheels Monster Trucks Live, Freestyle Motocross!
The popular Crash Zone Pre-Show Party is back and will be held 2-1/2 hours before every performance. The unique experience provides fans access to the competition floor to see the outrageous designs and epic size of the Hot Wheels Monster Trucks! Each pass includes an autograph card plus a souvenir pass and lanyard exclusive to Crash Zone attendees! Passes will be available to purchase will supplies last.
The Hot Wheels Monster Trucks Live tour is a partnership between Mattel and Raycom-Legacy Content Company. Visit www.hotwheelsmonstertruckslive.com for more information.
About Toyota Arena
Toyota Arena, a GBAC Star Accredited Venue, is located in Southern California, built and owned by the City of Ontario and managed by SMG Worldwide, continues to win awards for the best entertainment venue in the region. The 225,000 square foot venue can accommodate capacities up to 11,000 for concerts, family shows, and sporting competitions. The arena features 36 luxury suites located on two levels and a continuous concourse hosting a variety of refreshment stands, merchandise kiosks, a VIP club and other fan amenities. Toyota Arena hosts ice hockey, soccer, and a variety of other sporting competitions, concerts, family shows, special events, graduation ceremonies and community activities as well as private events. The Arena is home to Ontario Reign, an AHL Hockey Team, and Ontario Fury, a MASL Soccer Team and the Aqua Caliente Clippers of Ontario, a G league basketball team. Toyota Arena is the biggest and most modern arena within the Inland Empire, an area with over 4.7 million people. It is located in the City of Ontario, California, on a 37-acre parcel located between Haven Avenue and Milliken Avenue, Fourth Street and the I-10 Freeway. For more information visit Toyota-Arena.com
About Raycom-Legacy Content Company
Raycom-Legacy Content Company is a large-scale event operation, promotion, content production, licensing, and media firm. The company produces entertainment experiences including Hot Wheels Monster Trucks Live™, an international Monster Truck tour visiting North America and Europe. Raycom-Legacy Content Company is a partnership between Raycom Sports – a leading independent sports marketing, event management and production firm – and Legacy Motorsports Events – which was co-founded by entertainment and motorsports executives Ken Hudgens, Tim Murray, Eric Cole, and Bob Boggess. The company is based in Charlotte, N.C.
About Mattel, Inc.
Mattel is a leading global children's entertainment company that specializes in design and production of quality toys and consumer products. We create innovative products and experiences that inspire, entertain, and develop children through play. We engage consumers through our portfolio of iconic franchises, including Barbie®, Hot Wheels®, American Girl®, Fisher-Price®, Thomas & Friends® and Mega®, as well as other popular brands that we own or license in partnership with global entertainment companies. Our offerings include film and television content, gaming, music, and live events. We operate in 40 locations and sell products in more than 150 countries in collaboration with the world's leading retail and technology companies. Since its founding in 1945, Mattel is proud to be a trusted partner in exploring the wonder of childhood and empowering kids to reach their full potential. Visit us online at www.mattel.com.
Contact:
Sue Oxarart, Director of Marketing & Communications, Toyota Arena
909.937.3058