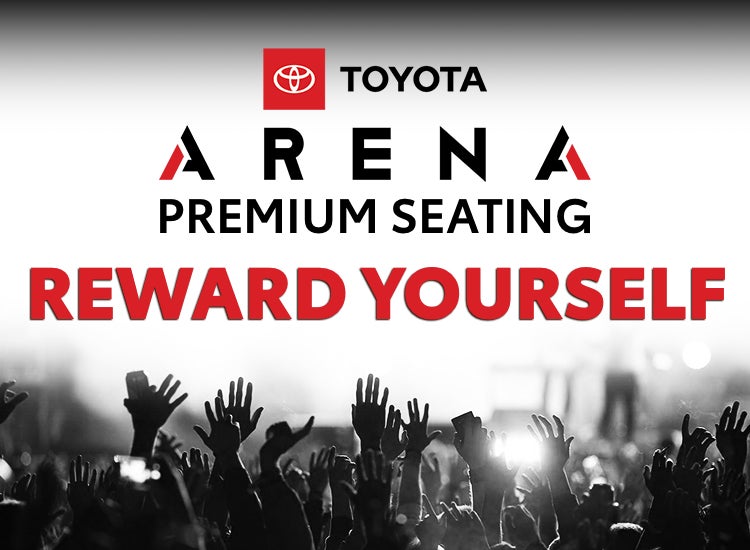 There's no better way to catch the excitement of a sporting event or see your favorite concert than from a Luxury Suite or Event Suite. Premium Seat owners experience the very best seat locations with a full array of VIP benefits. It's the best place to entertain clients, business associates, friends and family. Our premium packages are designed to offer first class amenities for essentially every event at Toyota Arena.

With multiple Premium Seating options available we are sure to meet your needs. Let us make you a VIP!

For more information please contact Premium Seating Services at (909)244-5525 or premiumsales@Toyota-Arena.com.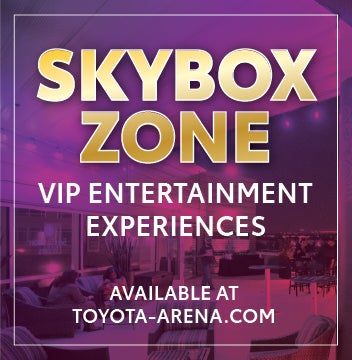 Contact Premium Seating today to learn more about the Skybox Zone! This area has some of the best views in Toyota Arena. Your seats are very close to the Skybox Bar and a custom catering menu added to your ticket price creates an easy way to enjoy all the excitement of live entertainment. Over 140 seats are available so invite your friends and family. Consider this unique space for a business networking or staff outing. We look forward to providing you with a tour or more information about the Sky Box Zone! Call 909.244.5525 or PremiumSales@toyota-arena.com
Links