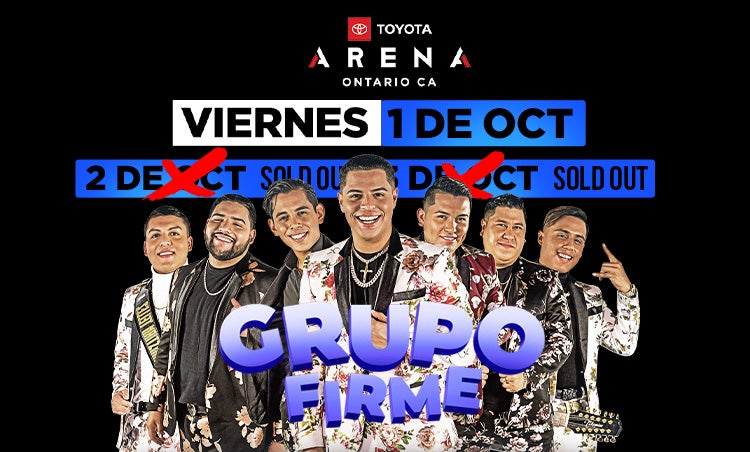 They're playful, they're romantic and they play like a group of guys having fun in their garage on a Saturday night. And that, in many ways, is just what Grupo Firme is. The Regional Mexican music juggernauts got their start in 2014, and since then they've built a strong following that adores their penchant for passing a bottle and singing their hearts out.
Ticket Purchases Only buy your tickets from this page on the official website for Toyota Arena. Use the link provided on the event page to purchase tickets from the reputable designated seller. All tickets must be purchased on line. The Toyota Arena Box Office is closed.
Be sure to pre-purchase your parking when you buy your ticket and save! We only accept pre-paid parking or credit cards the day of the event. Day of event parking may be at a higher price.
Read More