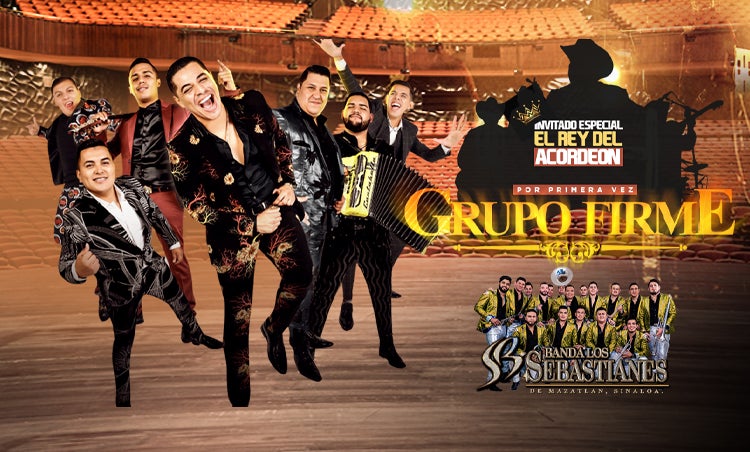 For the very first time in Ontario California Grupo Firme!
Grupo Firme is a Regional Mexican group from Tijuana Mexico who was discovered underground on March 19, 2013. Through social media, they grew rapidly and captivated the public's attention and preference.
Grupo Firme will be sharing the stage with Banda Los Sebastianes who are also rising in the same music genre. The band's growth and newfound momentum is attributed to their first Top 10 Billboard's Latin Airplay chart with their hit " A Través Del Vaso."
This concert can't get any better! Ramón Ayala " El Rey Del Acordeón" will be the special guest of the night. Ramón Ayala's legacy spans a 54 year career in the music industry. You know it's going to be a good show when he hits the stage so get ready to be surprised!
April 25th is going to be unforgettable with regional mexican, norteñas and corridos!
See you there!
Read More